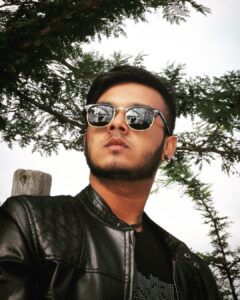 Seshen Brijmohun is a South African born aspiring actor. He is the 'middle child' of 3 siblings and resides on the Dolphin Coast of KZN. His love and passion for the entertainment industry began in his late teens and immediately after, he began his journey into the industry. His very first gig was as a voice-over actor for SABC's Radio Lotus Fm, where he still records dramas from time to time and thoroughly enjoys it. Ever since he has been featured on Television, Film, Stage, as well as Radio and is currently pursuing drama training.
He holds a Bachelor of Education Degree majoring in English and is currently pursuing his Honorary Degree in Language & Media at U.K.Z.N. where he has attained many awards including Deans Commendations & Merits. He is described as a great person with a fun personality that definitely cracks some good jokes.
He likes to describe himself as 'ordinary aiming for extraordinary' and says that he is only in a competition with himself, as he always aims to be better than the person HE was yesterday.
He can be contacted & followed on social media via his Instagram account @mr_sesh_b_ and his Facebook page "Seshen Brijmohun".