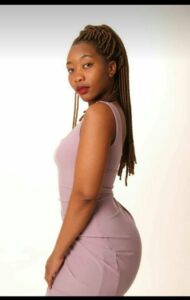 Nosipho Zanele "Zee" Khumalo is a South African female based in the beautiful city of Durban. Originally from Johannesburg's famous township called "Soweto". She grew up in a family of 6 children. She's the 2nd born child in the family, Nosipho has 1 older sister, 3 younger sisters and only 1 brother. She was born on the 10th of November, 1995.. Her parents  are from small village called Vryheid, KZN.
Nosipho discovered her love for arts at a very young age, she was always that young little girl who was never shy to jump out whenever "Vulindlela" by Brenda Fassie is played. Nosipho at little age has never been shy to stand in front of people, she has always been that child everyone was happy and comfortable around.
She unearthed her talent for acting and presenting in 2007, when she joined local acting and presenting workshops around Soweto, she was encouraged to continue on this path because she's a natural and she does it effortlessly. She took that advice, but started applying it in 2016 when she started attending auditions hosted by various media production companies.
Her first T.V appearance was on SABC 1's reality series called Now or Never, she shot a number of other episodes with the production. She has appeared on a short films projects, few online commercial adverts, and a reality show for SABC2 called RSVP DARE TO CHANGE. In 2017 to 2018, Nosipho joined a film and training school known as ACTORS SPACES, where she was trained and since then has learnt all about acting. She was trained and mentored by the founder and CEO, Ayanda Sithebe who is also a director by profession.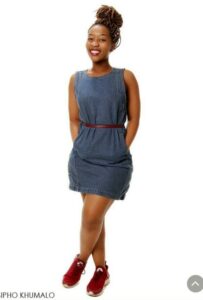 Nosipho has garnered lots of experiences from her numerous media screen appearances and would not trade it for anything. She believes she wouldn't have gone through these experiences if it wasn't for the Lord Jesus Christ, who does all things, through Him, all things are possible, and believes He will carry her through until the end,.. she said.
She is  multi talented, always ready to grasps any necessary opportunities that come her way. She sees herself as a professional actor, presenter. As side from her acting prowess, she enjoys painting and drawing, and at the same time, she is a motivational speaker.
She has a great drive and passion for young women and children, she aspires to own an organization that  young women and children will become a huge part of it, to receive necessary skills and training that will  empower them. She's a philanthropist at heart, which she strongly believes would become a reality in the nearest future. Nosipho is a free spirited human being, who easily engages with anyone, and loves interacting with people.
To reach out to her, kindly follow her social media handles: Instagram: @iamzeemntungwa and on on Facebook: Nosipho Zee Khumalo.7